I was raised in the affluent 5 Towns community on the south shore of Long Island. We were what my parents called "comfortable." Mom and Dad were both New York City public school teachers with solid union benefits and salaries. We had what we needed and sometimes more. Education and hard work were prized, with Mom, Dad, and all their kids ultimately receiving advanced degrees. We thought we were open-minded, welcoming, inclusive… except for one thing. We did not know it, but we lived in a not-very-inclusive bubble.
Years later, my wife, our young son, and I moved into a house built in 1886, in a town founded in 1682 (and, fun fact, the location of the first complete skeleton of a dinosaur found in North America), where the only Black family in our son's elementary school moved to a neighboring town because they were the only Black family in our son's elementary school. Another bubble.
When we moved to the Chicago area (Oak Park. A self-aware bubble.), I read The Third Coast, When Chicago Built the American Dream by Thomas Dyja and The Color of Law, by Richard Rothstein and got my first understanding of the sanctioned and structured segregation and racism for which Chicago is so well known. I joined the board of the Oak Park Regional Housing Center with its goals to make and keep Oak Park a welcoming and diverse community and to help drive economic development without displacement in neighboring Austin. I also began mentoring entrepreneurs of color in the Chicagoland area, which in turn made me more aware of the harsh realities historic institutional racism has imposed on Black, Latinx, and women business owners.
I came to understand that there was a gap between the kinds of capital I had or had access to and what my mentees did. Financial capital was more difficult to acquire. Knowledge capital – how to prepare financial statements or build a business plan, for instance – was not in their "bank" of understanding. And social capital – having a network of fellow entrepreneurs and advisors, being able to trust and rely on others for support and guidance – was among the "things I didn't know I should have." Joining the Trust as the Director of the Fund for Equitable Business Growth has given me the opportunity to focus my efforts on strengthening the small business ecosystem in Chicago.
Chicago's small businesses drive economic empowerment — providing 58 percent of all jobs in the city and 70 percent of the jobs in underinvested neighborhoods. Despite their vision, tenacity, and commitment, entrepreneurs of color face significant barriers to success. Overall, and compared to businesses in the same industry, people of color consistently employ fewer employees and bring in less revenue, indicating they are not getting access to the same resources to enable their success and face particularly unique barriers. The average white-owned business is valued at more than 12 times the value of the average Black-owned business.
The need for improved business delivery, enhanced service options, greater access to business networks and capital, and coordination among business service providers – as illustrated in Next Street's Assessing Chicago's Small Business Ecosystem – prompted the Fund for Equitable Business Growth to shape a coordinated marketplace of services to business leaders. Since 2019, the Fund has given over $5 million in grants to help stimulate the growth and sophistication of more than 51 Business Service Organizations (BSOs) via its BSO Collective Impact Initiative, reaching 2,000 entrepreneurs throughout the Chicago region. The Fund's partnerships have increased knowledge capital for small businesses, leading to more fundamental business finance skills and tools for growth. Likewise, there has been an increase in financial and social capital access. Improved capacity to acquire loans, grants, and other financial products and develop peer networks, mentor relationships, and individualized coaching have significantly boosted outcomes.
The Fund is aware that providing industry-specific, targeted assistance and guidance to BSOs and entrepreneurs has its limitations. With additional funding, there will be a greater opportunity to fill the following gaps:
Communicating projected industry downturns and in-demand market shifts that could impact growth 
Supporting planning efforts for seasonal work, including farming
Providing guidance on how to navigate the labor shortage and attract new business, particularly for businesses occupied with day-to-day operations 
Fostering increased engagement among cohorts
Continuing to provide loans, grants, and financial guidance to the underserved
Offering a greater sense of process when it comes to pursuing grant financing and new debt
Increasing competency around digital tools and facilitating access to technology and the internet; responding to the need for industry-specific digital resilience
Educating the importance of executive function soft skills Increasing opportunities to "match" partners with other Fund partners, unveiling new opportunities
Compiling lessons and opposition research
Identifying opportunities for new partnerships
The Fund for Equitable Business Growth's vision is to shape an equitable and coordinated marketplace of services for entrepreneurs of color throughout Chicago and Cook County. It does so by investing in strategies that strengthen the entrepreneurial support system by advancing their social, financial, and knowledge capital. To accomplish its goals, the Fund needs financial support from corporations and philanthropies, individual donors, and investors in The Chicago Community Trust's Donor Advised Funds. And we can all support entrepreneurs of color and women-owned business throughout the city by contracting for their services, buying their goods and services, and dining in their fantastic restaurants. Time to get out of the bubble.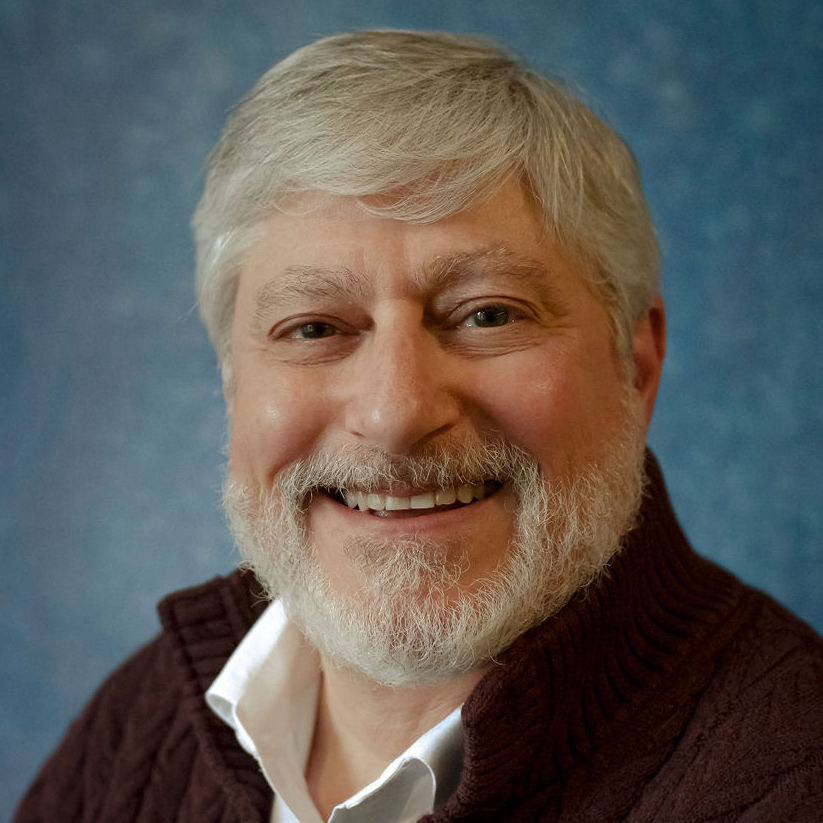 Adam Engle
Director of the Fund for Equitable Business Growth